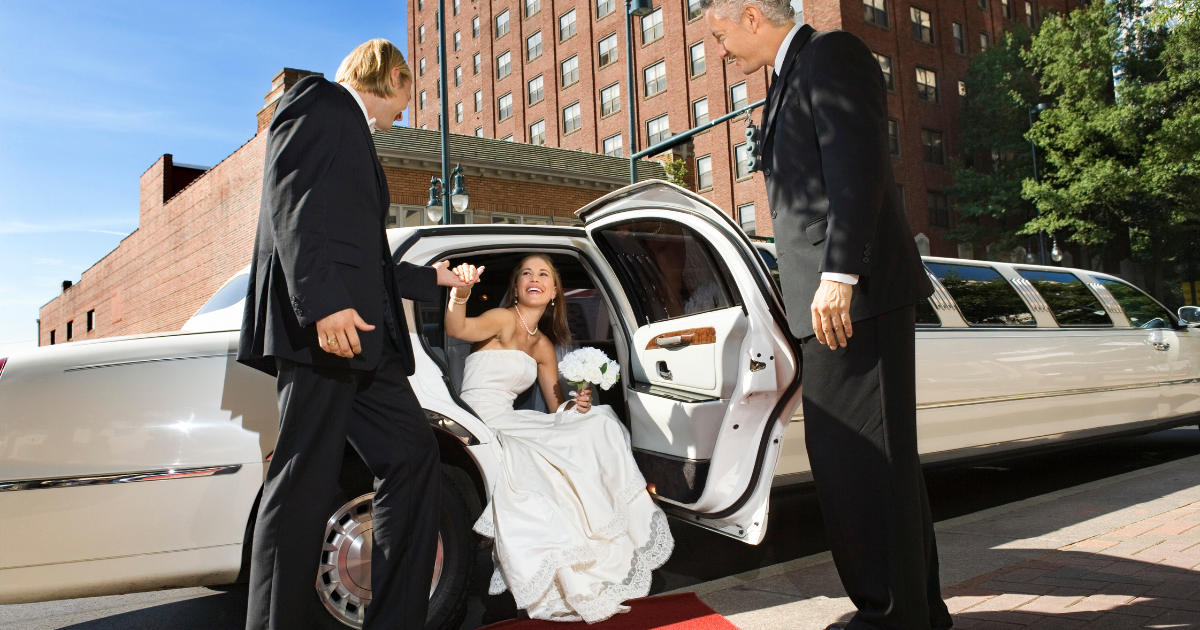 Explore why Boston limo services are the perfect choice for special events. From weddings to corporate gatherings, discover the luxury, convenience, and service only a professional limo service can provide.
When it comes to life's grand occasions, they say the journey is just as important as the destination. And what better way to elevate that journey than with a sprinkle of luxury?
Imagine cruising down the streets of Boston, MA, nestled comfortably in the plush interiors of a sleek limousine. That's right; we're talking about premium limo services, not just any car services.
Now, before you start imagining yourself as a movie star waving to adoring fans (although who's to say you're not?), let's get real about why limo services are the transportation equivalent of a perfectly tailored tuxedo or a sparkling evening gown.
You'll find that in Boston, limousines are a clear exception from other vehicles. They offer style, comfort, and an unwavering commitment to getting you to your special event without a hitch (unless, of course, the event is a wedding, just joking!).
So, let's explore why a limo ride is the perfect choice for your special occasions.
The Need for Luxury Transportation in Special Events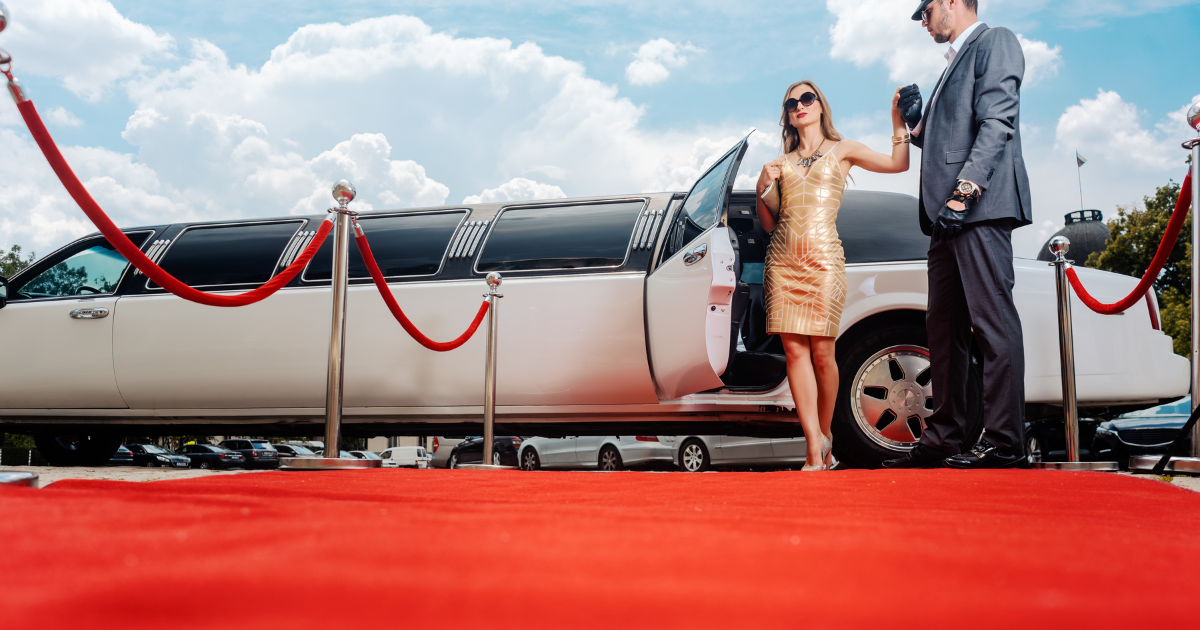 Special events are the moments in life that we look back on with fondness and a hint of nostalgia. They are the occasions that deserve to be marked with a touch of elegance and sophistication, which extends to how we get to these events.
This is where luxury transportation, specifically limousine services, plays a starring role.
Imagine you're attending a wedding party. The ceremony was beautiful, the reception is about to start, and the last thing you want to worry about is navigating Boston's bustling streets in your car or hailing a cab.
A Boston limo service takes this worry off your hands, allowing you to relax and enjoy the event fully.
Now, let's shift gears and think about corporate clients. In the business world, first impressions can make or break a deal.
Imagine you're hosting potential partners or clients from out of town. You wouldn't send a standard taxi to pick them up from the airport, would you? A Boston airport car service that offers luxury limo rentals is your best bet for making a strong, positive impression.
It shows your corporate guests that you value their comfort and go the extra mile to ensure their experience in Boston is top-notch.
And then there are the sporting events. Boston, a city with a rich sports culture, hosts numerous sporting events annually. Whether heading to a Red Sox game or catching the Celtics in action, arriving in a limo lets you avoid the hassle of parking and adds an element of style to the whole experience.
In all these scenarios, a Boston car service specializing in luxury limo rentals steps in to not only provide transportation but to elevate the entire experience of the special event. It's more than just a ride; it's a statement, a testament to the importance of the occasion, and a commitment to making the day as seamless and memorable as possible.
Introduction to Boston Logan Limo Services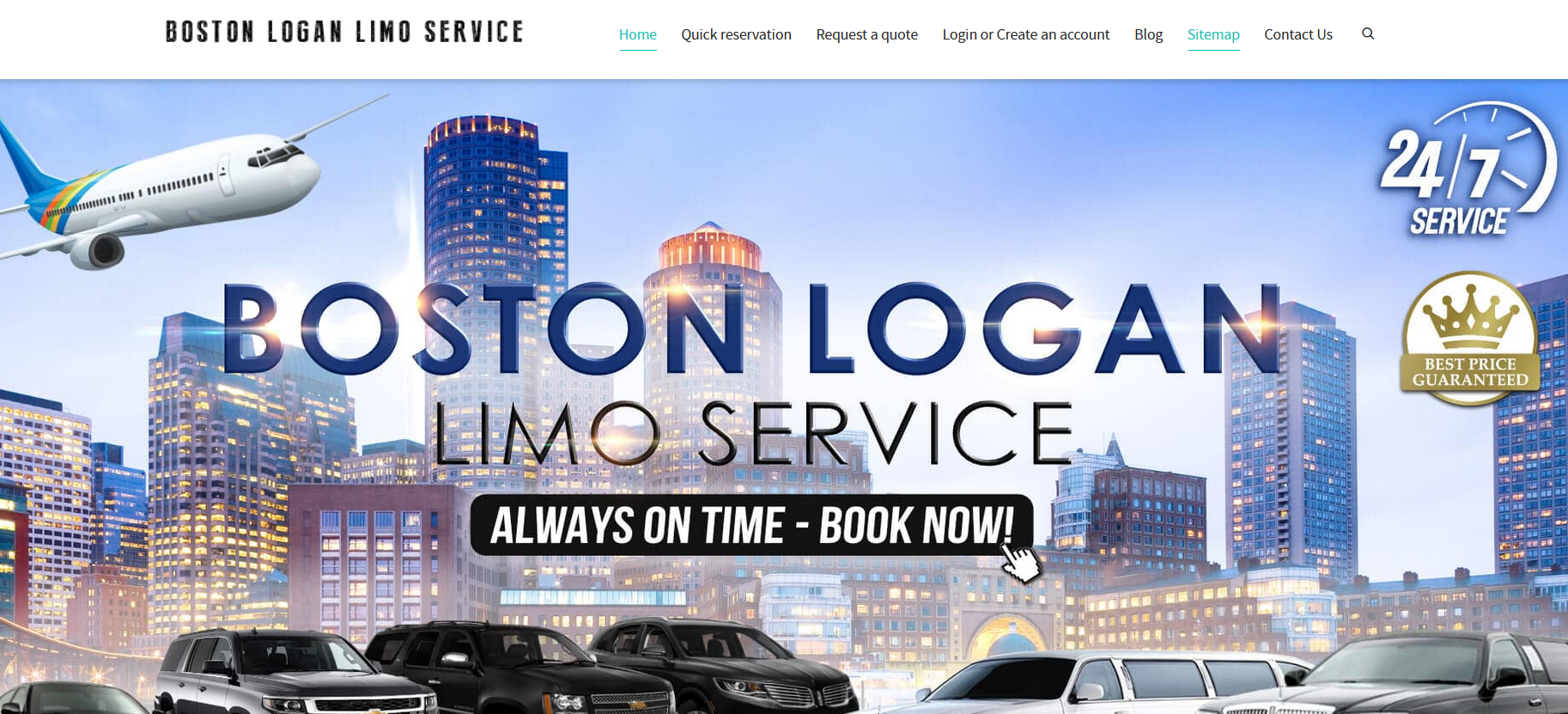 When discussing Boston car services, one name stands out for its exemplary commitment to luxury, comfort, and service – Boston Logan Limo Services.
Known as a premier provider of luxury transportation in the Greater Boston Area, Boston Logan Limo Services is proudly reviewed and frequently recommended by clients for its superior service and attention to detail.
Specializing in airport transfers and corporate transportation, Boston Logan Limo Services offers a fleet of meticulously maintained vehicles, including stretch limousines, designed to provide the utmost comfort and style.
Whether you're a business traveler needing a reliable Boston airport car service for your journey to or from Logan Airport, Green Airport, or a local looking to add a touch of elegance to your night out, Boston Logan Limo Services has you covered.
The heart and soul of our esteemed service are, without a doubt, the professional chauffeurs. Trained to deliver top-notch service, they are well-versed in navigating the ins and outs of Boston and the surrounding areas, ensuring a smooth and timely ride every time.
But Boston Logan Limo Services is not just about airport transfers and corporate transportation. We understand that luxury transportation needs extend beyond business. That's why we offer a range of services tailored to various occasions.
So, whether it's whisking away a newly wedded couple to their reception or ensuring sports fans arrive at the big game in style, we are more than capable of meeting and exceeding the demand.
Our unwavering dedication to client satisfaction sets us apart from other Boston limousine services.
Every decision, from the selection of vehicles in the fleet to the training of chauffeurs, is made with the client's comfort and satisfaction in mind.
We are a limo service that truly understands the importance of luxury transportation in enhancing special occasions, making it a standout choice in the Greater Boston area and the whole of Boston, for that matter.
Benefits of Using Our Limo Service for Special Events
When it comes to special events, the choice of transportation can significantly impact the overall experience.
This is where Boston Logan Limo Service shines, offering a range of benefits that make it the go-to limousine service for special occasions.
Here are a few benefits of using our service:
Diverse Fleet:
Our limo service boasts a diverse fleet of vehicles to cater to different needs and group sizes. From elegant stretch limousines for a classic touch to spacious party buses for larger groups, they have the perfect vehicle to accommodate your party and create a memorable travel experience.
Reasonable Pricing:
Despite the luxury and exceptional service, we believe in offering reasonable prices for their transportation services.
With transparent pricing and no hidden fees, you can trust that the rates are fair and reflect the quality you'll receive.
Online Reservations:
Booking your transportation with us is convenient and hassle-free.
Our user-friendly online reservations require at least 12 hours' advance notice. This allows you to easily secure your desired vehicle and schedule, providing a seamless experience from start to finish.
Flat Rates:
Say goodbye to unexpected surcharges or fluctuating fares. We offer flat rates, ensuring transparency and peace of mind throughout the journey.
You can enjoy the ride without worrying about the meter running or surprise fees.
Great Communication:
Effective communication is a cornerstone of our limo service.
Our dedicated team maintains open lines of communication, ensuring that all details and special requests for your event are understood and accommodated. You can expect professionalism and attentive service from the initial booking to the final drop-off.
We understand the importance of a seamless travel experience for your special events, and they go above and beyond to deliver just that, and this means ensuring all your special events and details are taken care of.
Bottom Line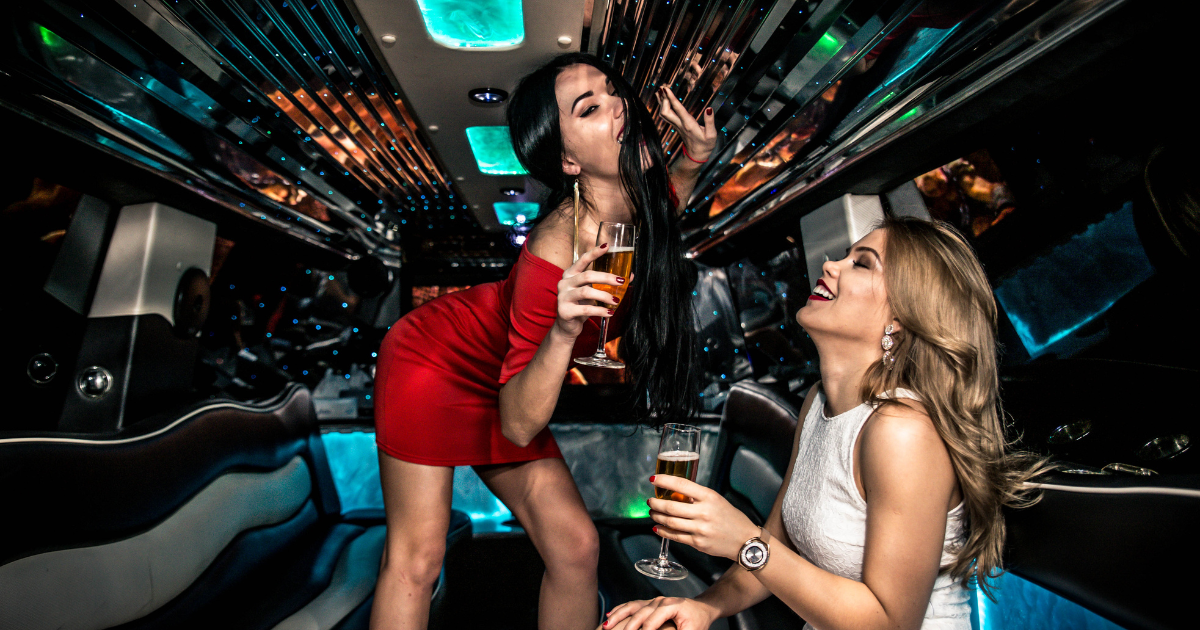 By choosing Boston Logan Limo Services for your special event transportation, you can rest assured that you're in capable hands.
Our commitment to providing a superior travel experience, along with our wide selection of vehicles, and professional service, sets us apart as a trusted and reliable limo service in the Greater Boston area.
With us, you elevate your special event to new heights of luxury and convenience.
With our diverse fleet of vehicles, including luxury sedans, stretch limousines, and party buses, we can accommodate any group size or occasion.
Whether traveling to or from Boston Logan Airport, attending a wedding, or planning a night out, we have the perfect vehicle and service to meet your needs. Our luxury sedans, stretch limousines, and party buses offer comfort, style, and sophistication, adding an extra touch of elegance to your special occasion.
So, for luxury transportation, trust us to provide a smooth and unforgettable ride. Our dedication to professionalism, exceptional drivers, and diverse fleet ensures that your special event will be elevated to new heights of luxury and convenience.