Logan Transportation Service
If you're moving out of Boston or just travelling around the town, Logan Transportation Service is absolutely the most comfortable option for you. But do you know that you can book with Logan Transportation Service for reasons besides airport PUs or point to point rides? Here are some unusual occasions when a car service will be your ideal choice.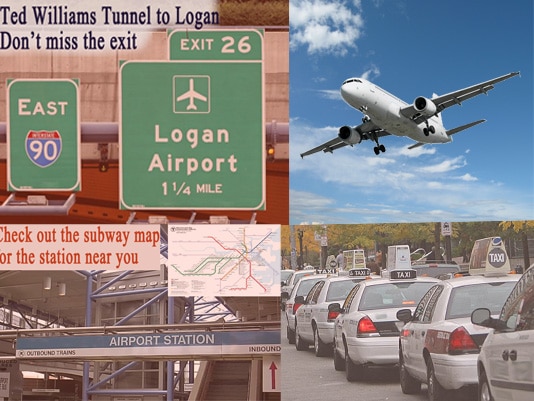 Rely on Logan Transportation Service for the first time to Boston
Heading from place to place within Boston is usually a stressful experience, but many people travel to Boston regularly either for business meetings or studies. If you are one of those people and you do not wish to face crazy traffic or stressful parking you can just call Logan Transportation Service to take you wherever you want.  You won't regret having a nice car to drive you in big comfort.
After a Hospital Stay
People in Boston are lucky for having access to best medical centers; however it doesn't mean driving home after the doctor appointment is stress-free. In order to have a well done medical treatment, try to book a car service with Logan Transportation Service to drive you home safely without facing the stress of traffic. The driver will be ready to pick you up any time you wish and will be waiting for you at the hospital's entrance and can drive you right back to your home.
After an optometrist's appointment
If you wear contact lenses or eyeglasses, you may know that the optometrist's appointment means improved eyesight in the long term, but can mean blurry eyesight in the short term. Don't drive your car after visiting your eye doctor because you will not be able to read the road signs and you won't be able to see which route to take! Give your eyes some rest and give yourself a mental comfort by booking a ride with Logan Transportation Service to drive you wherever you want after your appointment.
Job Interview
When you have an interview or a business meeting, you have to look great. Don't struggle on the crowded public transportation or splash your documents with coffee on the subway. Logan Transportation Service is the best solution for you to relieve stress and calm your nerves before the big appointment. So, if you want to look elegant and classy, try to book a nice limo to drive you in style.
Bad Experience with Taxis
If you have had a bad experience with Boston taxi Cabs or any other taxi association you probably know not to repeat the choice. Most new people to Boston go through that option and have to live the stress of bad taxi experience.
From a long list we can mention a few such as:
Taken for a long ride to jack up the fare.
A taxi driver who does not know his way around.
A dirty or smelly cab driver or both.
A loss of something of value and can't get it back, either because you can't locate the driver or he never turned it in to lost and found.
Do yourself a favor and make sure you book a Boston Limo Service open 24 Hours so you can reach them anytime of the day.
Boston Logan Limo Service located at 100 Oliver St, Boston Ma 02110.
www.bostonloganlimoservice.com (617) 390-7906
Google + Boston Limo