Have you ever found yourself just off a flight at Boston Logan Airport, looking at the bustling crowd and the long taxi line, thinking, "Surely, there's a better way to begin my journey?" Well, there is. And we're not just talking about any ol' ride, but the Boston Airport Limo service that you absolutely deserve.
You see, there's no reason your arrival in the Athens of America should feel anything less than spectacular. The city that's given us clam chowder, the Red Sox, and a movie with Matt Damon as a math genius deserves a grand entrance. So, why settle for an ordinary Boston airport car service when you can choose luxury instead?
At the heart of our ethos, we firmly believe that your travel, whether for business, pleasure or those unforgettable life events, should be as seamless and comfortable as possible.
And, of course, there's no harm if it has a dash of panache, right? This is where our Boston Airport Limo service enters the scene. It's the sparkling cherry atop the Boston cream pie that is your visit to this city, enhancing your travel experience in ways you've only dreamed of.
So please sit back, and allow us to chauffeur you through the art of exquisite travel, Boston style. Because let's face it, when it comes to a limo service, you deserve nothing but the best. After all, we're sure Paul Revere would agree: a ride in style beats a midnight horse ride any day!
Redefining Luxury: What 'Deserving' Truly Means
In an age where the lines between necessity and luxury often blur, it can be challenging to discern what we need from what we feel we deserve.
However, at Boston Logan Limo Service, we've come to understand that 'deserving' isn't just about needing something—it's about enhancing your experience to the extent that it becomes a new standard, a new expectation.
When we say you deserve our Boston car service, we don't mean it in a trite, offhand manner. Instead, we're talking about the moment when your journey becomes more than just a commute—it transforms into an experience. The kind of experience that leaves you pleasantly surprised and profoundly satisfied, thinking, "Yes, this is exactly how it should be."
Through our years of providing world-class customer service, we've had the pleasure of catering to many clients, each with unique needs and expectations. But there's a common thread that ties all these experiences together: the moment our clients realize they're in the midst of something truly exceptional.
Take, for instance, a regular business traveler we'll call David. David was accustomed to standard Logan Airport car service—serviceable but hardly memorable. On a recommendation, he decided to try our chauffeured limo services for a change. As he later told us, he felt a shift when he stepped into our limousine. The pristine interior, the friendly chauffeur, the smooth ride—all these elements combined to redefine what he felt he deserved from his airport commute. And now, he won't settle for anything less.
And that is what we believe in creating for each one of you. A feeling, a standard, an experience that is not just needed but truly deserved.
Unveiling Our Boston Airport Limo Service
A stellar journey begins with a stellar ride. At Boston Logan Limo Service, we have devoted ourselves to transforming the mundane routine of airport transportation into an indulgent experience that's both a joy and a comfort.
Our fleet of vehicles speaks volumes about our dedication to your satisfaction. From plush leather seats that offer an embrace of comfort after a long flight to the gleaming exteriors that make every arrival feel like a red-carpet moment, every aspect of our limos is designed with you in mind. Our vehicles are about aesthetics, safety, and performance, ensuring that you enjoy a smooth, reliable car service whenever you choose us.
Our amenities further amplify the luxury of our service. Step into a world where temperature-controlled environments, top-notch entertainment systems, and a mini bar stocked with refreshing beverages await your pleasure.
You'll find that we've thought of everything to ensure your ride is as pleasant as possible, from offering Wi-Fi to keep you connected to providing a space where you can unwind before a business meeting or a fun-filled day in the city.
But what truly sets our Boston Logan Limo Service apart is not just our top-of-the-line vehicles or our thoughtfully chosen amenities—it's our unwavering commitment to providing reliable transportation with a personal touch. To us, you're not just another passenger. You're a valued guest, and we are your hosts, dedicated to making your journey as memorable as the destination itself.
In other words, when you choose our airport car services, you're not just choosing a town car service. You're opting for an unparalleled travel experience that's crafted with care just for you. Welcome aboard!
Setting the Gold Standard: Our Pledge of Excellence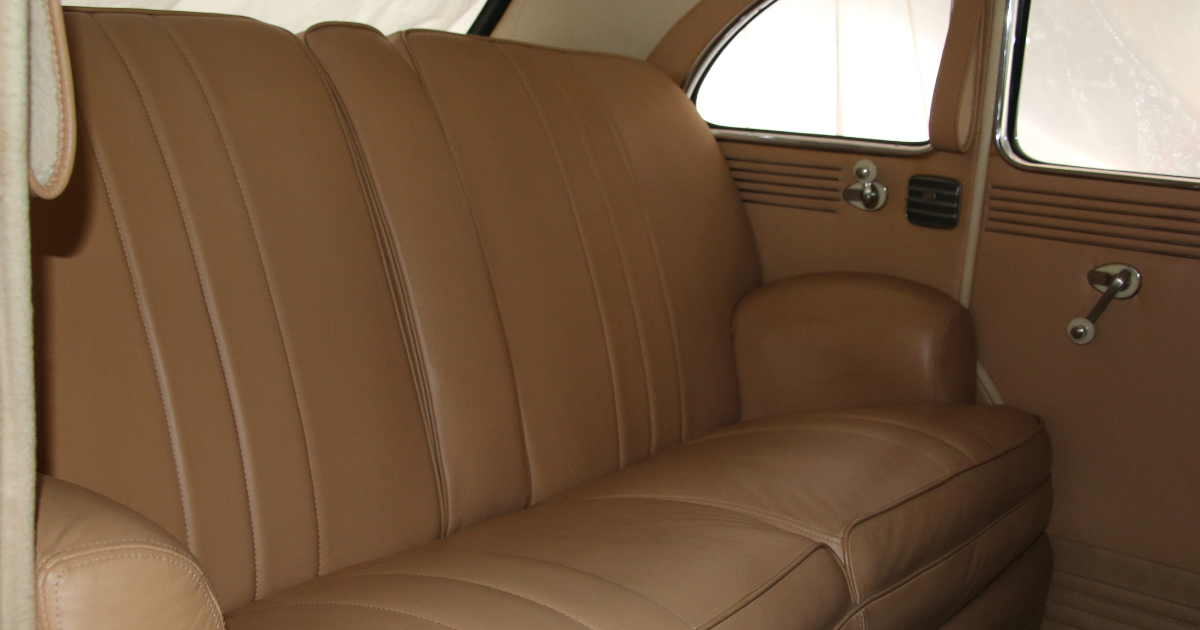 At Boston Logan Limo Service, we understand that when it comes to excellence, there's no room for compromise. Our promise of excellence is not just a catchy slogan—it's an ethos that permeates every facet of our service, ensuring that your journey from Logan International Airport is as seamless and satisfying as possible.
Our commitment to high-quality service begins from the moment you make a booking with us. We ensure our logistics are on point so that your ride is ready and waiting, even if your flight arrival time changes. Our well-trained staff understands the importance of reliability and punctuality, ensuring that your journey starts and ends on a perfect note.
Our chauffeurs are not just drivers—they're experienced professionals who have mastered the art of providing exceptional service. They are the custodians of our promise of excellence, working tirelessly to deliver a ride experience that's not just safe and comfortable but also personalized to your needs.
Take, for example, our long-serving chauffeur, Robert. A recent client recalled how Robert not only greeted him with a warm smile at the airport but also helped him unwind with a selection of relaxing music during the drive. Another time, Robert surprised a regular client with her favorite coffee, proving that our Boston limo service is all about the small details that make big differences.
These are not isolated instances but a reflection of how deeply our commitment to excellence runs. From timely arrivals and departures to exceptional in-ride experiences, our Logan car service stands as a testament to our promise of excellence. Because, at the end of the day, it's not just about getting you from point A to B, it's about how we make that journey a joyous experience for you.
Navigating Boston with Our Limo Service
Think about the last time you left the crowded terminals of Logan International Airport, stepping out into the vibrant energy of Boston. Now, imagine if that step was into the welcoming interior of one of our premium stretch limousines, ready to whisk you away on a plush, tranquil journey through the city. This is what navigating Boston with our limo service feels like.
With Boston Logan Limo Service, convenience and comfort are not just expectations—they're guarantees. We remove the stress from airport commutes, making them as straightforward and hassle-free as possible. Gone are the days of hailing cabs in a rush or navigating unfamiliar public transport. With our Boston airport car service, you only need to sit back, relax, and enjoy the ride.
Over the years, we've had the pleasure of being part of countless Boston adventures. Take, for instance, a family we recently served. Fresh off their flight, they were whisked away in one of our Boston Logan airport cars to a delightful city tour. As they later shared, seeing the city's historical landmarks from the comfort of our limousine made them feel like they were truly vacationing in style.
Then there was a corporate executive who regularly used our services for his Boston visits. He considers the serene environment of our limos as his mobile office, where he can prepare for his meetings or unwind after a busy day undisturbed.
These stories are a testament to how our service can elevate your Boston experience. Whether you're here to soak in the city's rich history, attend a vital business meeting, or simply explore what Boston has to offer, our limousine service ensures that your journey is as extraordinary as your destination. Let us help you discover Boston, one luxurious ride at a time.
The Journey Awaits: Embrace the Luxury You Deserve
As we pull back into the Boston Logan Limo Service garage, we hope you've gained a better understanding of what it means to deserve a certain level of service.
Our Boston Logan Airport car service is more than just a means to an end—it's a symphony of luxury, comfort, and reliability that enhances your journey, making it as memorable as the destination itself.
From our stunning fleet of vehicles to our professional drivers who go above and beyond, every facet of our service is designed with you in mind. Whether you're looking for a luxurious ride to a special event, non-emergency medical transportation, or simply want to experience the Boston sights in comfort and style, our limo service is here to ensure that you travel in the luxury you truly deserve.
But don't just take our word for it. We invite you to experience our Boston limo service firsthand. Let us transform your travel experience from ordinary to extraordinary. Because at Boston Logan Limo Service, we believe in not just meeting your expectations, but exceeding them in ways that leave you thinking, "Yes, this is exactly how it should be."
So, why wait? Your luxurious journey awaits. Book your ride with us and step into the world of travel excellence that you not only need but truly deserve.
Welcome to Boston Logan Limo Service – where every journey is a memorable experience.