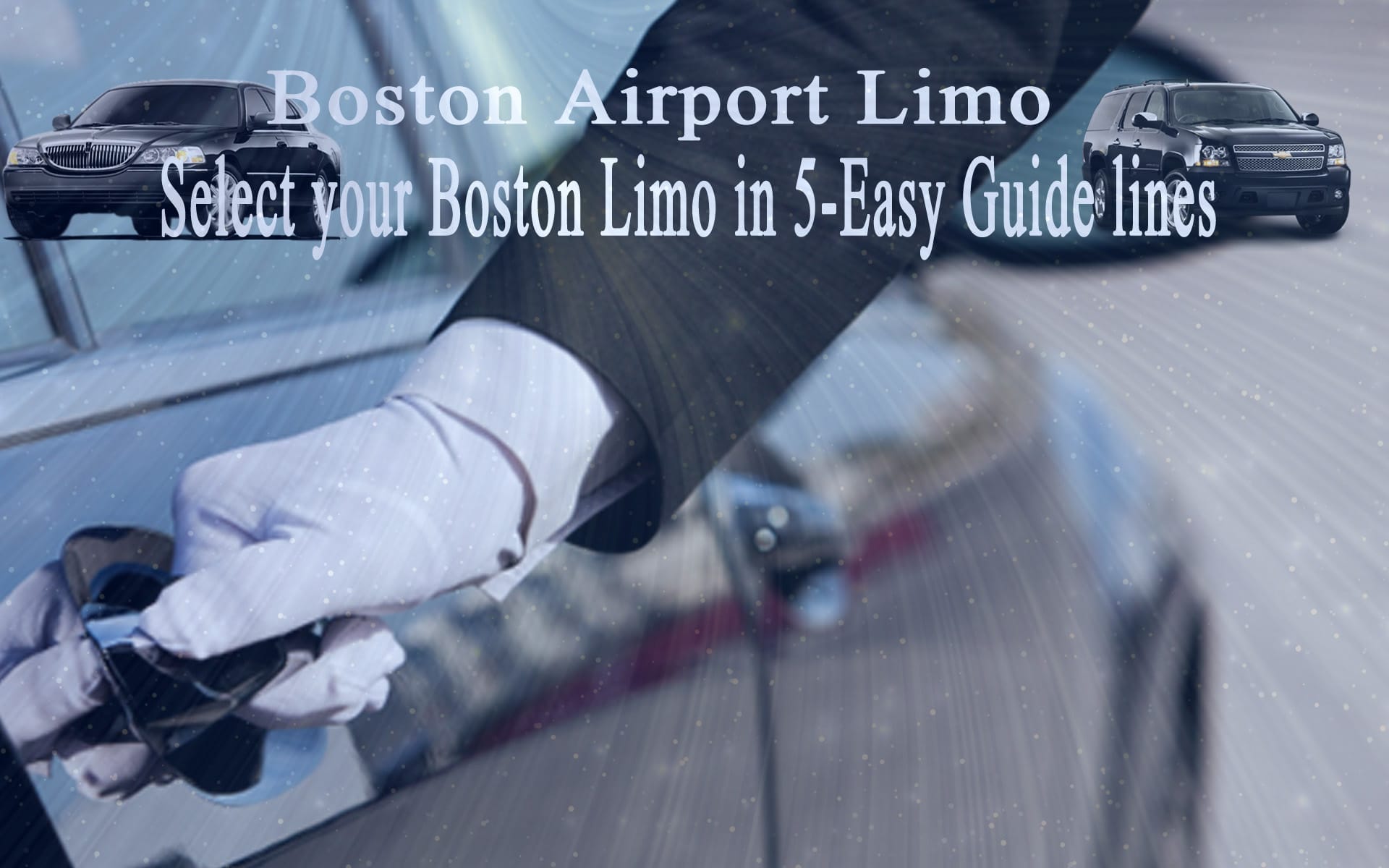 5-Easy Guide lines to select a Boston Limo
If you did a web search for "Boston Logan limo service" basically you will get a lot of results. There are many companies in the area, so choosing the right limo service can be difficult. Because of so many Boston Limo companies and vehicles to pick from, how can you pick the best one? It could be a Town car or a limousine, the secret is to do your research. Listed below, is some awareness to what you need when looking for your wedding transportation provider.
1-Sources and Opinions
Have a look at yelp, Google+, patch.com, insider pages and super pages. The ultimate way to discover a Boston Airport limo company is to ask previous customers. They could provide you with information needed regarding the service you will definitely receive from the Company. Also, you might want to speak with a Business Bureau to find out if there are problems or complains against your potential Boston limo service.
Among the best ways to discover excellent Boston Airport limo is by person to person. Ask your friends, family members or co-worker who already tried of course, if they were very happy with the service. Or ask one of the other reliable Boston limo provides for suggestions. The first offer reference might be the best practice to pick a Boston Airport limo company.
2-Years in Business
Business expertise is essential. There are lots of techniques in managing a successful ride. The ultimate way to ensure that everything goes properly at a party time is to choose a Boston limo company with in-depth information about how to handle party transportation. If you get a new company that seems to suit your needs, check out the experience of the employees. Have they been managing party transportation for a long time?
Boston Logan Limo Service has been managing thousands of parties since our beginning.
3-Fleet
There are many choices for type vehicles, sedans, AUVs, stretch limousines as well as Vans. The common fleet size in Massachusetts is five. Small companies have fewer options and much less availability.
Boston Logan Limo Service has many selections for you. From sedan that holds-up to 3-passengers to Van Holds-up to 14-passenger.
4-Take a look at your choices personally
Seriously, spend some time to look at the vehicle you're hiring. There is nothing more defeating than getting in an old limo or damaged party bus. You may have the ability to get a good perception of the limo online from pictures but be sure to confirm that the limo you desire is the service you get.
Boston Airport limo habitually updates its fleet to ensure you're relaxing in new and clean vehicles. Also our limos get cleaned every single day before they are going out to our client.
5-Your Safety
Although, it isn't attractive, it is essential. Verify to ensure that the Boston limo provider has a real livery certification. Have they got insurance? And are their drivers appropriately trained?
Boston Logan limo service takes pride in the fact we match and go beyond all authorities' guidelines for security as well as service.