Visit Boston and make your experience enjoyable with Limo Service Boston
Boston is one of the most beautiful cite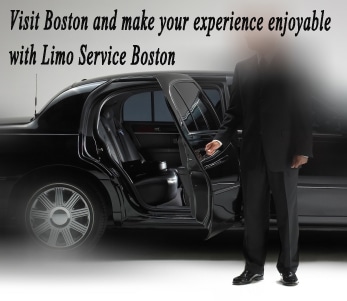 s in United States, and there are a lot of things to do and see in this charming city. If you are planning to visit Boston for the first time, be sure that it will not be your last visit, because you will enjoy every part in this area and your experience will be remarkable. One of the things that make Boston a distinctive area is the sense of history that you can feel in its streets. Booking a Boston Car Service can definitely offer you what you need to make your experience enjoyable. Nothing is better that having a luxurious Limo Service driving you in Boston and a professional driver taking you exactly where you need.
Boston's history
Boston is one of the world's most popular business destinations and people who run businesses also can have a very strong reason to visit Boston city, because it offers many business opportunities so that they can easily feel a welcoming atmosphere for conducting their business in this city. If you are one of these business travelers and you do not want that your meeting gets cancelled then you have to plan for everything in advance, which definitely includes transportation. The most important thing to consider when booking a Limo Service Boston is safety and reliability. Our limos are covered by insurance, and are driven by, prompt and professional drivers, who are aware of our customer's needs, and who give special care to our clients, so If you are looking for the best limousine company, you should consider the one that only have experienced drivers, and whose vehicles have insurance as well. Space is another thing to consider when choosing a Boston Car Service, because you will enjoy more if you are comfortable than if you are squeezed.
You are able to call us at any time you want; because our team is working 24 hours a day, and 7 days a week .We are always prepared to make any urgent changes to support your transportation needs.