Birthdays happen once a year. Each year already signifies to you that the next birthday is coming. So, it is wise to make plans ahead of your next birthday. You have survived another 365 days. I think you deserve to take a day to be celebrated. I believe you are already in agreement with this.
So go ahead, grab loved ones or closest friends, and make plans for your next birthday party to be exceptional with our Boston car service. Because Boston is a welcoming city with historic charm and added activities in surplus, the city has become a fantastic destination for people from various cities or states to visit.
When planning a birthday, our car service Boston offers professional services that align with the theme of your event. What better way to go about your birthday than in the hands of experts who will drive you through the various fun locations where you can have a good time.
Here, we will take you through a list of fun ideas you can host for your birthday. But first, let us explore reasons why you should opt for our professional car service when hosting your next birthday.
Reasons You Should Use Our Limo Services To Make Your Birthday Extraordinary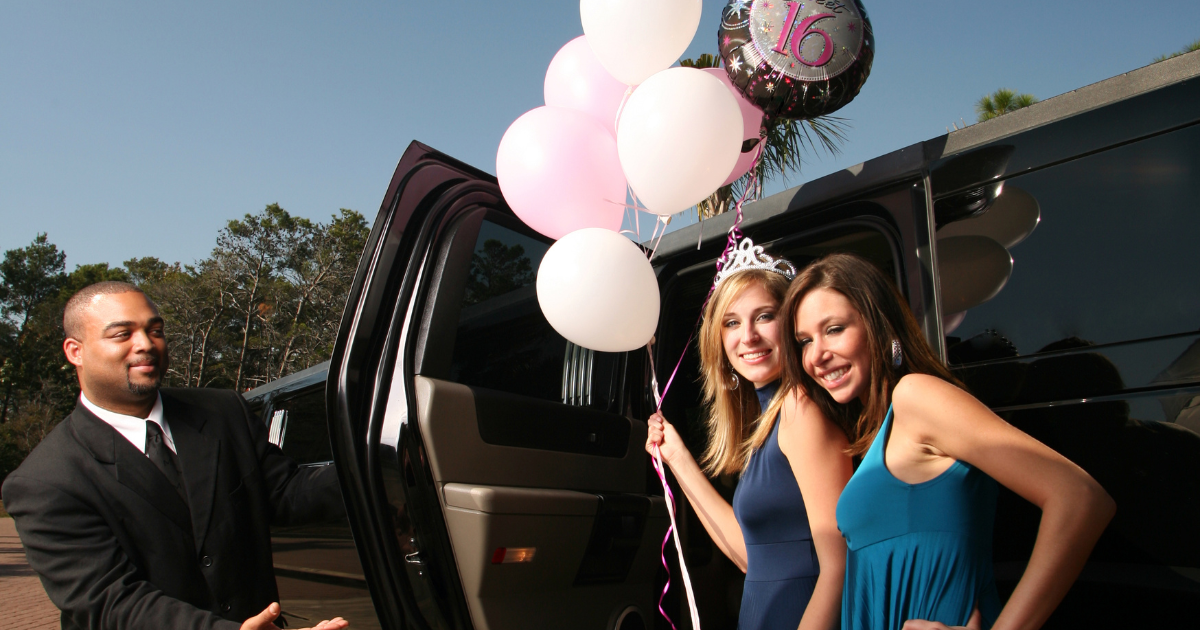 Our stunning limousines available for use will absolutely make an impression on you. Their high-quality features and unique designs make them attractive. Our Boston car service is reliable. If you are visiting Boston for the purpose of making your birthday a memorable one. It is safe to say you are in safe hands when you reserve any of our services for your event transportation.
Booking for our limo service ahead of your day helps us to make you fully ready to give you a great service. So, the moment you land at the Boston Logan Airport, we become your escort around Boston. We also provide airport transfers.
With our company, you get the best service possible. Our staff are trained to deliver quality service. When you have an inquiry to make, you will be attended to by our excellent customer service officers.
Boston Logan Limo Service provides several luxury vehicles, like motor coaches, mini buses, and so on, that are suitable for your birthday bash. This is to ensure that we give you a service beyond your expectations.
Any of our 5-star limos you pick will add a signature of elegance, class, and style to your birthday celebration. Our professional chauffeurs are always on time at the airport to pick you up, regardless of whether you caught a very early flight or not.
So you won't have to worry about being kept waiting. We are the perfect surprise for your next birthday. We are ready to take care of all your specific requirements without fail. Because we ensure our services lead to customer satisfaction.
So, if you are planning to travel to the Boston area for your birthday, one way to celebrate your it is by hiring our limousine service. We will handle the driving while you focus on having your party with your group in the vehicle before you get to the choice of birthday venue.
If you still don't know what to do for your next birthday, let us give you a list of a few ideas you can use to turn the party mood up. You're welcome.
 Ideas You Can Use For Your Next Birthday Celebration
Birthdays provide the ideal opportunity for everyone to celebrate a particular day. Regardless of whether you are turning 18 or much older, it would be best if you celebrated you. This year, you may have decided to try something new.
Thankfully, the rich city of Boston has a lot of activities that can elevate your experience from the usual to a unique experience. Making you feel as special as you deserve for your day. Below is the list of ideas you can use for your next birthday celebration.
1. Ride with our Car Service to celebrate at a Speakeasy.
This a great idea you can use to plan your next birthday. At Boston's speakeasies, you can be taken back to the active 20s. Your party can have an entirely different experience with the offsuit's secret, Shore Leave underground intimate banquet, and the 25-30 seater bar.
If you do not mind watching, why not take it up a bit by having a sightseeing at the bar. But ensure you know the locations before you start. If you are coming to Boston for the first time, we can have our shuttle service move you quickly to your destination.
2. Take a ride in one of our clean cars to a wine tasting at the Urban Grape.
Urban Affairs is a private wine-tasting section that makes the friendly neighborhood wine store more social. This is also a great place to do your birthday celebration if you have a thing for education. A team member of Urban Affairs will help plan the whole party to your preference, provided that you agree to make your event more educational.
This location can contain about 50 of your guests. The way it is organized allows for educational insights. Then, after you have had enough sips and learned a thing or two, you can head on for the after-party, where you can then let your party self out completely. The Urban Affairs team can also partner with a local restaurant to serve the event.
3. Take one of our car services to a pasta-making class at La Scuola di Eataly.
If you are looking for a practical way to spend your next birthday. In that case, you can engage in a cooking class. This is an opportunity to try out the popular pasta dish you love. This experience transcends beyond just cooking. You are exposed to several other workshops that teach you how to make other Italian desserts and cocktails.
Engaging in this class with your fellows can make it more fun as you all share the moment together. You guys will learn something new. This is sometimes the goal of some people during their birthdays. Of course, after some educational time during the day, you can hop into one of our affiliates vehicle- Jr limo car service that you booked for your big day, heading to the next venue where you can pleasure away.
Planning your next big day with us means you are committed to having a good time during your birthday celebration. We are dedicated to delivering top-quality service that will leave you with a lasting memory. At Boston Logan Limo, we offer other transportation services to cater to all transportation needs. Let us delve briefly into some of the other limo services we provide and their features
Other Services Provided By Our Boston Car Service
Our Boston car service provides several services that cater to all travel needs. For instance, our corporate car service caters to every corporate travel needs. We make sure our fleet of luxury limousines is always kept clean and regularly maintained to ensure efficient service delivery. This service comes with a professional chauffeur who is skilled and experienced in this kind of travel.
We are very efficient with time management. Whatever business meetings you plan to attend and you need to get to on time, we make sure to help you meet up with time. If you are coming to Boson for a business event, you can book our service ahead of time. Making a reservation is relatively easy to do.
We do flight tracking in case your flight time changes. We always stay on head with it to ensure we get to the airport ahead of time to wait for you. At the point of making a reservation, a confirmation is mailed to you ahead of pickup time. This will help you to meet up with your driver at the designated area at Logan Airport.
For leisure travelers, your well-being is our top priority. We provide different luxury vehicles to transport you to and from your destination. Our luxury sedans are one of our best. This vehicle is strongly built to serve comfort. We make sure you get a professional driver who Is trained, registered, and insured to drive you around.
Conclusion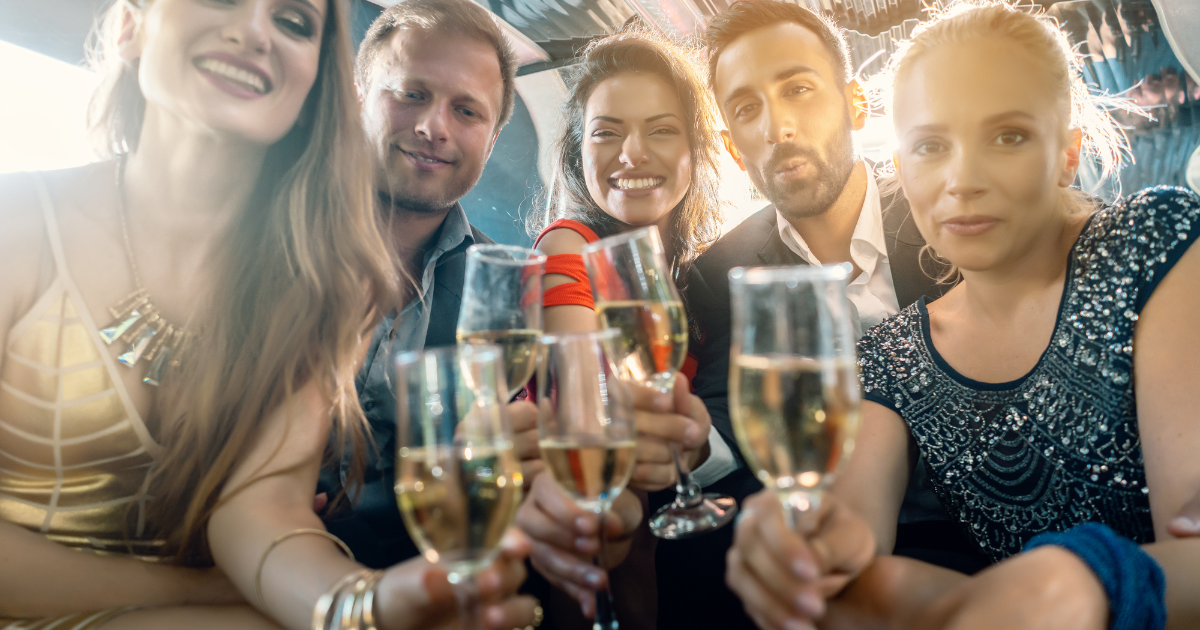 Your next birthday celebration can be better than the last one you had. With adequate planning and getting the right car service to chauffeur your next event, you can never go wrong. Apart from birthday parties, you can hire us for other events like your bachelor or bachelorette party.
Our stretch limousine can be very suitable for your bachelor or bachelorette party. This vehicle makes it convenient for you and your fellows to party while on the road.
We also provide our services for kids' parties, and our minibus can work well for them. Don't worry. Our kid safety measures are permanently adhered to to ensure the safety of every kid onboard. A luxury party bus is the perfect choice for kids to have fun.
We are committed to making your next event special beyond expectations. Get an instant quote online today.