Welcome to the epitome of luxury travel with our 24/7 limo service at Logan International Airport in Boston. Our service is tailored to cater to the discerning traveler who values comfort, efficiency, and style. From the moment you arrive at Boston's bustling airport, our professional team is dedicated to providing a seamless, luxurious experience.
With our limo service in boston airport, you'll enjoy the highest standard of elegance and convenience. Whether you're in town for a high-stakes business meeting, a special event, or simply to soak in the charm of the city, we ensure your transportation is as smooth and enjoyable as your stay. Our fleet of premium vehicles, coupled with our experienced chauffeurs, guarantees punctuality and comfort, setting the stage for a memorable visit.
Our commitment to excellence doesn't just stop at providing top-notch transportation. We understand that travel plans can be unpredictable, especially when flying. That's why our limo service at Boston's Logan International Airport offers flexibility and adaptability to suit your schedule, any time of the day or night. This unwavering dedication to customer satisfaction is what places us at the forefront of car services in Boston.
As you transition from the airport to your next destination, let our Boston airport limo service be the bridge that carries you smoothly through your journey, setting a tone of luxury and relaxation for the rest of your trip.
Our Boston Logan Airport Limo Services.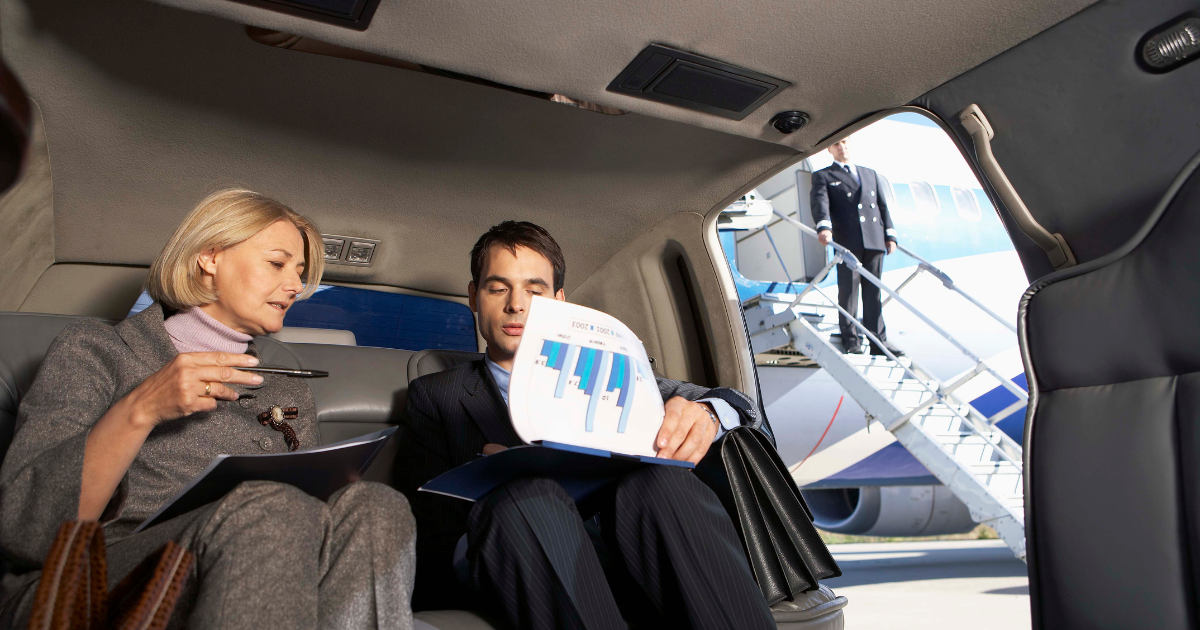 At Boston Logan Limo, we specialize in providing exceptional limousine services for travelers at Logan Airport, catering to a wide range of needs and preferences.
Whether you're arriving on a large charter flight, departing for an international destination, or navigating the complexities of Logan's busy terminals, our services are designed to offer unparalleled comfort and convenience.
Our fleet is perfectly equipped to handle the diverse requirements of Logan Airport travelers. For those arriving on large charter flights, or international flights our spacious limousines offer ample room for groups, ensuring a smooth transition from the airport to your next destination in style. International travelers will appreciate the peace of mind that comes with our reliable, timely service, making long-haul journeys less daunting.
Boston Logan Limo Service prides itself on understanding the unique demands of airport travel. Our experienced chauffeurs are well-versed in the layout of Logan Airport, ensuring prompt pickups and drop-offs, no matter the terminal or time. This expertise, combined with our commitment to excellence, makes us the go-to choice for luxury airport transportation in Boston.
Our Private Car Service.
Experience the epitome of personalized transportation with our private car service. Tailored to meet the unique needs of individuals or groups, this service offers a blend of luxury, comfort, and unrivaled convenience. When you choose our private car service, you're not just hiring a professional driver and a top-of-the-line limo; you're ensuring an exclusive, tailored travel experience designed around your specific requirements.
Our commitment to your comfort is matched only by our dedication to providing exceptional service. Our drivers are not just experts behind the wheel; they are well-trained professionals committed to making your journey as pleasant and seamless as possible. With us, you'll enjoy a grand, comfortable transportation experience that goes beyond the ordinary.
One of the standout benefits of our private car service is the elimination of common travel hassles. Forget about the stress of finding parking or navigating public transport; our door-to-door service guarantees effortless travel from start to finish. We prioritize your safety and security, employing strict screening processes for our drivers and rigorous monitoring of our vehicles to ensure a safe journey every time.
Moreover, our service is characterized by its efficiency. Our drivers are skilled at selecting the best routes, avoiding traffic delays, and ensuring you arrive at your destination promptly. Whether you're headed to the airport or any other destination, our service provides a convenient, reliable, and stylish solution for all your transportation needs. With us, every journey is not just a ride; it's a statement of elegance and efficiency.
Group Transportation Service.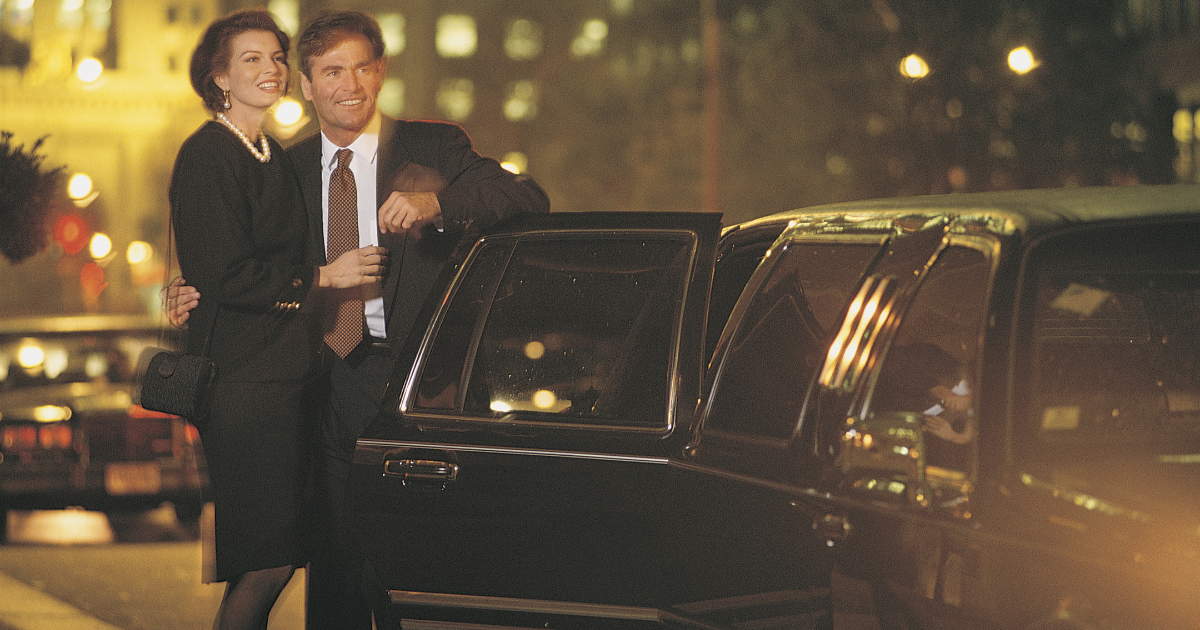 Our Group Transportation Service offers a comprehensive solution for both official and casual group travel needs, catering especially to corporate teams and educational institutions. This service is designed to accommodate groups of varying sizes, providing a diverse fleet that includes everything from shuttle services and luxury SUV limos to stretch limousines, party buses, luxury sedans, minibusses, vans, and even motor coaches.
For companies, our Group Transportation Service is more than just a means of transport; it's a tool for team building. Whether it's a business trip, an excursion, or a site visit, traveling together fosters togetherness, unity, and camaraderie among staff members, contributing significantly to team strength and morale.
Educational institutions also find immense value in our service. Many schools, lacking their own buses, turn to our Group Transportation Service as a reliable alternative for their student transport needs. This service offers a safe, efficient, and comfortable travel solution, perfectly suited for the daily school commute.
Additionally, we provide an efficient and timely shuttle service or motor coach for daily employee commutes, ensuring punctuality and consistency. With professional drivers at the helm, employees can look forward to a stress-free, on-time arrival at work, enhancing productivity and overall job satisfaction. Our Group Transportation Service is not just about getting from point A to point B; it's about enhancing the collective travel experience, fostering community spirit, and ensuring reliability and comfort for every journey.
Boston Wedding Transportation Services.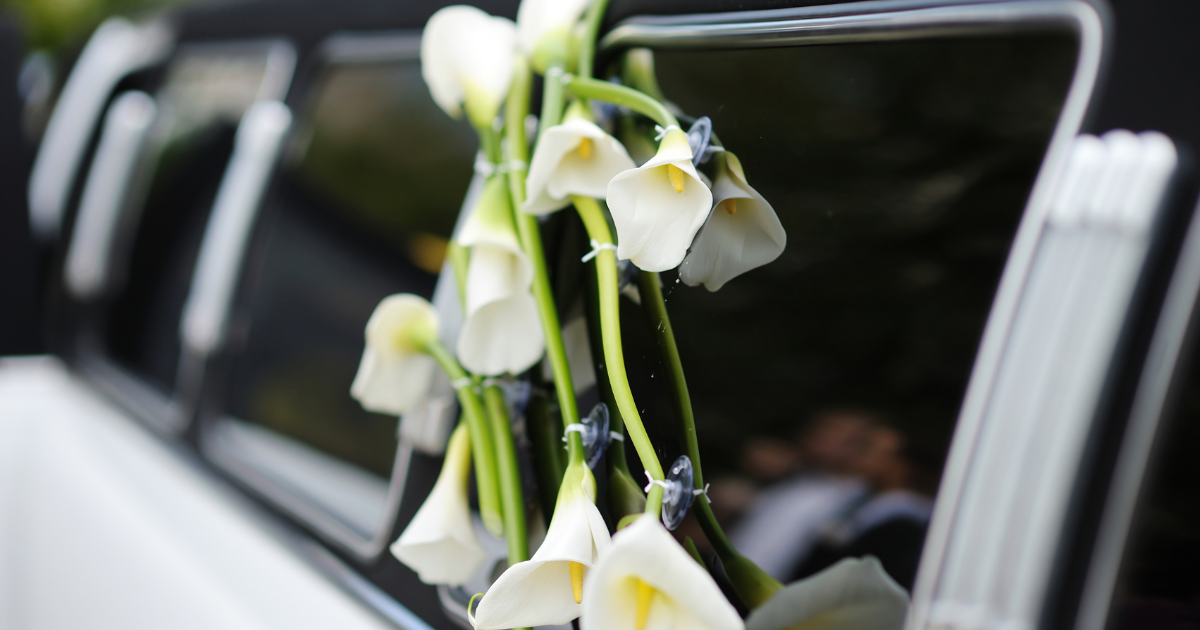 At Boston Logan Limo Service, our expertly trained wedding transportation team is dedicated to ensuring your special day is seamless and memorable. Elevate your wedding to a grand affair with our sophisticated car services, designed to impress your guests and party. We offer an efficient and cost-effective solution to transport your guests from their hotels to the wedding venue, adding elegance and convenience to your celebration.
Our private service allows for meticulous planning of your wedding day itinerary, ensuring every route is tailored to make your day run smoothly and without any stress. Moreover, for those guests arriving from outside Boston, including friends and family members, our airport car service stands as the ideal choice.
Let us take the burden off their shoulders, offering a luxurious and comfortable ride from the airport to their accommodation. Choose Boston Logan Limo Service for a wedding experience that is as flawless as it is unforgettable.
Top 4 Reasons To Choose Our Boston Airport Car Service.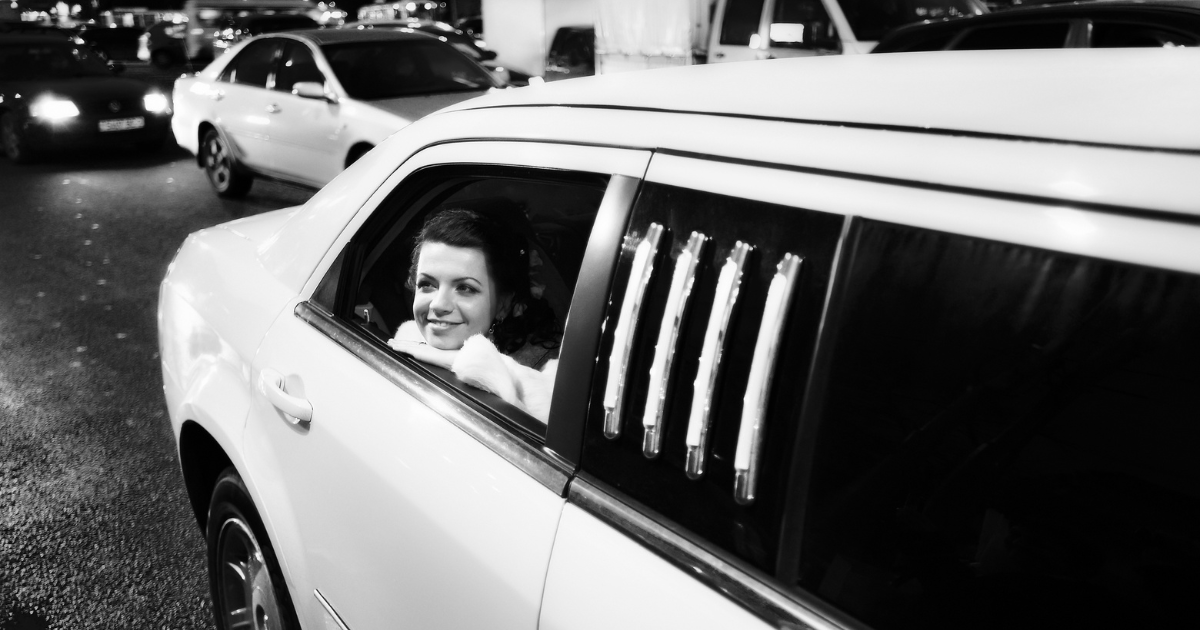 Boston Logan limo service is not new in the transportation service game. Our services are affordable. Below is a list of reasons why you should hire our services for your Boston ride instead of a taxi.
1. Comfort in Luxury.
Our experienced chauffeurs know how to be where you need to be quickly and just on time. Passengers enjoy top-notch comfort with a blend of luxury in their vehicles.
You are free to work on your computer or other gadgets, make calls, or even take a nap without being disturbed. No other car service beats this service in efficiently delivering comfort to their passengers.
The unique features of our luxury vehicles, such as leather seats, tinted windows, ultra-modern entertainment systems, and a beautiful beverage stand, make your ride with them comfortable and relaxing all the way.
With these aforementioned features of our limo cars, you are relieved from jet lag even before getting home or wherever to rest fully.
2. Flexibility in Service.
We offer limousine services that are very flexible for your airport transportation needs. These benefits include entertainment and wrap-around seats, which are ideal for parties. This setting is also suitable for large groups.
Our limousine service is available 24/7, which affords passengers more time to tour the city of Boston instead of waiting for a cab. On a tour with your family? A limo is the best choice for you.
Our flexibility in delivering exceptional service is one that every passenger needs. Sometimes, you can have a long flight or an early flight that is not planned. Our chauffeur knows how to maneuver his way to be there on time and not complain about the change in your flight arrival time.
3. Experienced Chauffeurs.
Most reviews we get go directly to our professional drivers. They are the ones the passengers relate to. They help with your luggage as they lead you to your waiting limousine, they speak to you courteously, and they patiently wait for your arrival at the airport.
Every professional chauffeur of ours is licensed, insured, and well-equipped with the proper knowledge and experience. Our chauffeurs know the way around the busy Boston area and know how to give our passengers a safe ride to their destination quickly.
One beautiful and exciting thing about our drivers is they are not only good at driving, but they are also well-learned in the local history and story of Boston City.
Want to chat while on the trip? Just ask your chauffeur, and you will be sure to get interesting stories, facts, and legends about Boston, Massachusetts. Tell me, which public transportation driver will do this for you? None, of course.
4. Secure and Safe Ride.
Our professional service is dedicated to ensuring you enjoy a safe and secure ride whether to the airport or from the airport to a corporate event.
The vehicles are sanitized after every use, the drivers are vaccinated, and the temperature of our drivers is being monitored to ensure they are in good health to drive. So, you don't have to worry about getting to the airport or your destination from the airport late.
Peace of mind is guaranteed with our chauffeur behind the wheel. You can focus on the meeting you are going to, the presentation you have, or your family that you will be seeing. And, our vehicles are fully insured to ensure your safety.
A Wrap – Choose Boston Logan Limo Service.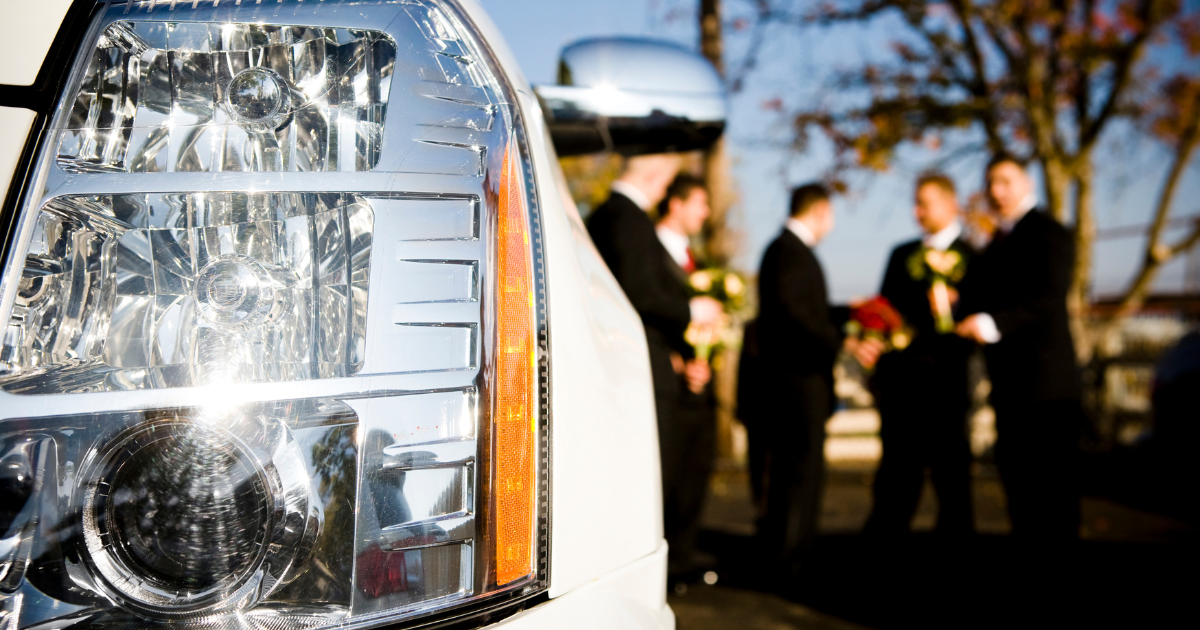 At this juncture, it's clear that opting for an airport car service for travel to and from Boston Logan Airport is a wise decision. Especially for those who value time-efficiency and comfort, a premium car service is indispensable. It's crucial to choose a service known not just for its luxury but also for its reliability and excellence.
It's important to be cautious when selecting an airport car service. The internet is awash with companies offering attractive rates, especially for night services, in an attempt to capture more of the market. However, many of these services fall short in terms of the quality of drivers and vehicles, failing to meet the high expectations of clients.
For a dependable and luxurious airport car service in Boston, Boston Logan Limo Service stands out as the best choice. Our reputation and quality of service are unmatched, ensuring that your travel experience is nothing short of exceptional.