Boston is considered the largest city in New England. It sees a large number of people visiting the city each year. This has made the Boston Airport Limo service to be among the busiest in the state. The airport has welcomed all kinds of travelers. This has earned it the reputation of being one of the favorite tourist destinations.
Tourists, people in business, students, families, married couples, and so on troop into this city for various reasons. So, regardless of your reason, our Boston airport transportation ensures to meet all the various needs of transportation.
Because Boston is known for its vibrant nightlife, it is safe to ride in our Boston airport car service. You may experience a flight delay. That may alter your flight arrival time, and you may land at the Logan International Airport late.
So, in order not to get stranded, it is wise to hire our Boston airport limo service ahead of time. By so doing, we will have a waiting limousine at the airport for you. We will cover the various transportation needs our reliable transportation caters to.
Transportation Needs Handled By Our Boston Airport Limo Services
Transportation is beyond moving to and fro. It transcends beyond getting a cab to take you to your destination. Transportation should offer comfort and reliability while in transit. Boston airport car services are the best means of transportation to and fro the airport.
So, suppose you are looking to get to the airport fast to meet up with a flight. Or arriving at the airport and looking to get your way into the city of Boston. In that case, our ground transportation is your reliable source.
A lot of people have assumed that limo services are associated with the elites. They think this service is only affordable to VIPs and the high class. But it will be interesting to know that the assumption is wrong. Our Boston limo service is not limited to the rich. They are accessible and affordable. Let us look at the various transportation needs that are met by transportation services.
Our Airport car service will make your wedding event or anniversary memorable.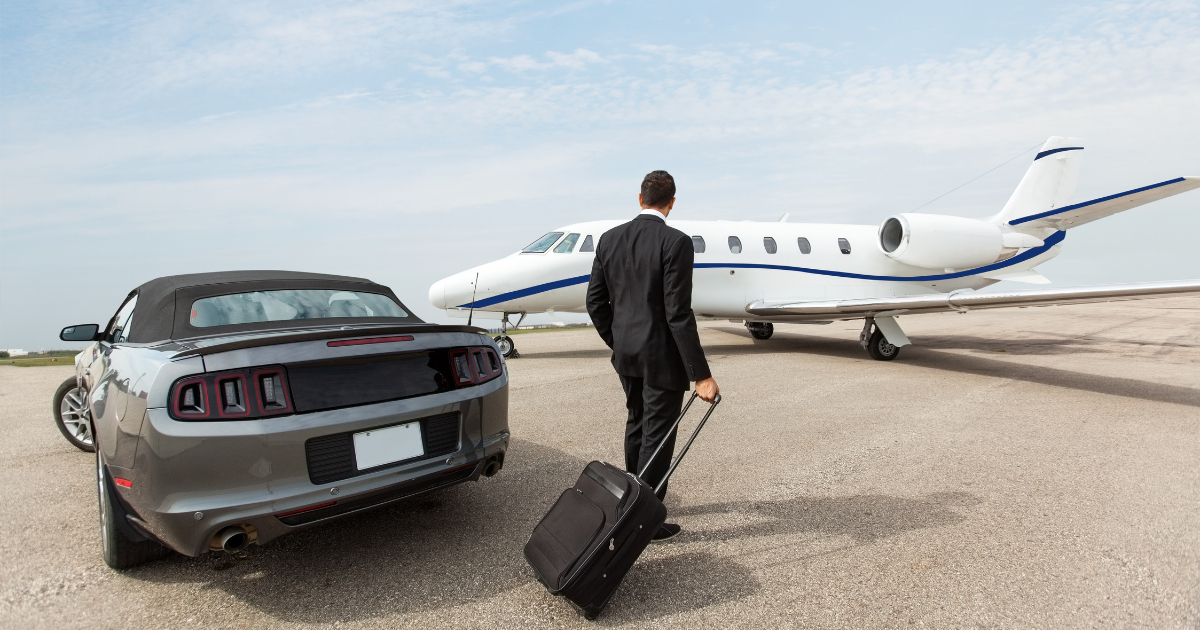 A wedding anniversary or event is made special by our unique service. If you are about to get married, we have various luxurious limousines that can add glamour to your event. A wedding is one of the most memorable days in one's life. So, it is understandable how people invest so much in it just to enjoy every bit of it.
When it comes to wedding anniversaries it is the best way to solidify the bond between you and your better half. This is because it is one way to express your genuine admiration and care for your spouse. So, as a man who wants to celebrate your anniversary, what better way to celebrate with your lovely wife than to do so in style and luxury.
The same goes for the young couples planning their big day. Our Boston airport limo service provides various luxury vehicles to make your wedding event and anniversary more memorable than ever. We have a wealth of experience at our disposal, and be rest assured we are your reliable transportation.
Our professional drivers are well experienced and skilled to drive you and your partner to your exact location. They are vast with the city's road, and they will ensure they get you to your destination on time. You won't have to worry about getting to your party late.
Our fleet includes suitable vehicles for your special events, like stretch limousines, luxury vans, Suburban SUVs, and Lincoln town cars. Over the years of operation and rendering wedding services, we have been trusted by many customers. So, we maintain our stand as a reliable transport company. We focus on reliability from the moment you book us till we get to your destination in comfort and style.
Our Airport limo service will make your business trip classy.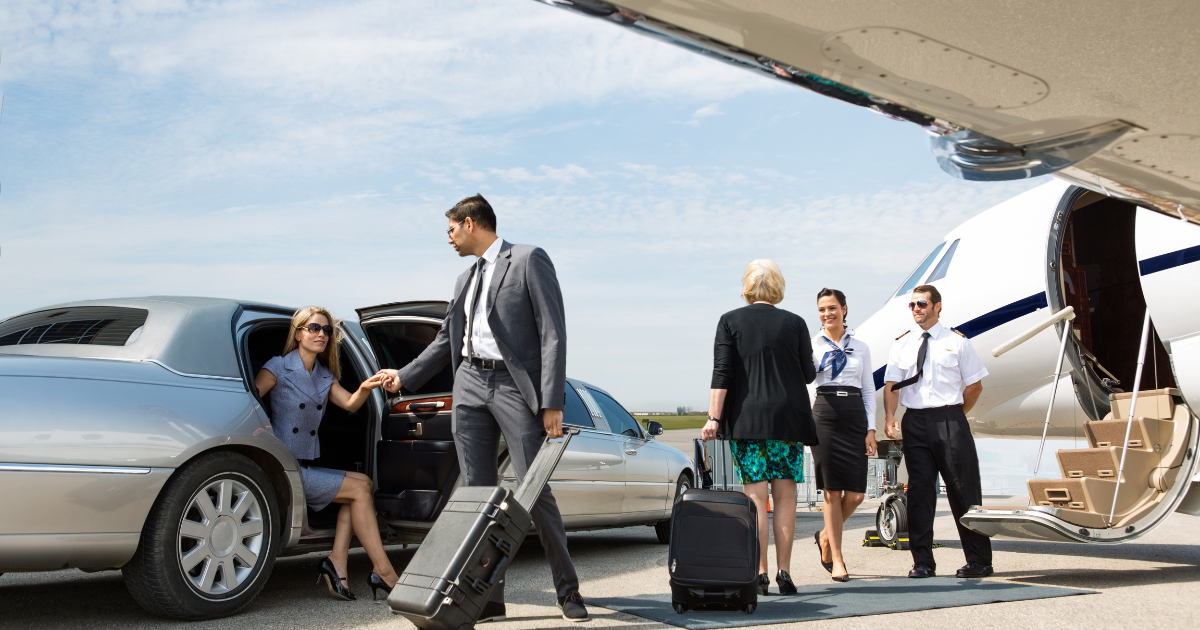 Imagine this: you are met at the Boston Logan Airport by one of our competent and professional chauffeurs. He is carrying a sign with your name on it, providing a cue for you to locate and approach him. After meeting with him, he ushers you, while he helps with your luggage, to your reserved luxury vehicle.
You get into the well-maintained vehicle with outstanding interiors and comfortable leather seats. While you are comfortably seated and being wrapped in a palatable ambiance of the vehicle, your driver drives you off on a soft hum sound engine vehicle. Enjoying the smooth ride, you then get to your destination in style and in even better condition than when you arrived at the airport.
Or you probably needed to meet up with your flight at the Logan International Airport at the quickest time possible in order to attend a meeting somewhere else. We despatch our professional driver in the vehicle you reserved. He comes to pick you up and drops you at the airport in time to catch up with your flight and even have more time to relax before taking off.
Do you like what you just imagined? I thought so, too. It sounds like an improved way to take a business trip than the regular methods. That thought can become a reality with us. Hiring any of our airport pickups services will expose you to the benefits of traveling in class with our signature of class written all over the trip.
For most knowledgeable travelers, having a professional chauffeur drive you to try to meet up with a flight time or transport you back home after several international flights on a business trip is indeed a valuable service. What we offer our clients who use us for their business trips to or from the airport is effective time management, luxury, class, and style.
With all that being said, you can understand how important it is for business travelers to engage us for their next trip. With our comfortable vehicles, you can be sure to arrive on time, safely, and at the same time, looking as good as you have left your home and ready to face the world.
Our Airport car service will make your events or concerts fun and memorable.
The great city of Boston organizes several concerts, shows, and different kinds of events throughout the year. It could be a sporting event, Christmas, or a Thanksgiving day celebration. Our limo service provides airport transportation to various concerts and events in stunning, pristine vehicles.
If you are visiting from another state, we provide airport transfers to make your arrival stress-free. But arranging a limo service for your event transportation is an excellent way to go about your movement in the busy city of boston. Our excellent drivers are very familiar with the various concert locations like theatres and stadiums. They will ensure you get to the venue safely and stress-free.
Whether you are traveling alone or with a group of friends, we have numerous luxury vehicles that can accommodate any number of travelers. If your event or concert is taking place at the stadium or in a theatre, be sure to get to that destination with ease and in style.
All our vehicles are carefully cleaned each day and always inspected to ensure the safety of every client who rides with us. So, if you are planning to attend an event or concert here in Boston, go ahead and book our party bus, stretch limousines, and luxury sedans. These vehicles are made for you to catch up with your concert mood while on the ride.
Some stadiums where these events and concerts are being held do not allow re-entry of vehicles once they have exited the stadium after the concert. So, you should book the ride for the entire night. We offer an option to reserve our service to and from the event so you don't have to wait while you are still inside when the event has ended.
So what are you waiting for? Pick up your mobile phone and start making online reservations so as not to miss out on the amazing luxury vehicle, excellent service, and smooth ride Boston Logan Limo Service offers.
Conclusion
Boston Logan Limo Service is a top-quality car service company. We offer professional and reliable airport transportation services that serve all transportation needs. For quite a number of years, we have been consistent with delivering quality rides and services to our clients. This has earned us our place as the most reliable. We are renowned for being prompt in providing convenient and professional services to our clients.
Our affordable services come with no hidden fee. So you do not have to worry about booking our services. Our well-trained chauffeurs will drive you to any location you need to get to on time and conveniently. Even though we offer affordable rides, rest assured that we never compromise on quality. So, contact us for your next transportation need.