If you are ready to rock out at Boston's hottest concert venues but dreading the drive, our Boston Logan Limo Service is here for you. As the city buzzes with the excitement of live music echoing from iconic concert venues, your journey to the heart of entertainment is elevated to a new level of luxury and convenience.
Whether you're heading to the grand Gillette Stadium or any of the vibrant local stages, our premier limousine services promise to deliver you to your musical destination with elegance and punctuality.
With Boston Logan Limo Service, your concert transportation becomes part of the show – a seamless overture to an evening of rhythm and harmony. Want to know more about our concert limo Boston service? Keep reading.
Concert Limo Boston: Our Affordable Transportation Prices
At Boston Logan Limo Service, we streamline your concert experience with our premium limo services, ensuring that traffic, parking woes, and navigating the bustling streets of Boston are no longer your concerns.
Imagine a night where you're free to indulge in the festivities, toast to the evening, and immerse fully in the anticipation of the headlining act, all without the stress of driving.
When the bright lights of the Blue Hills Bank Pavilion beckon, or the iconic Fenway Park calls for an evening of music under the stars, or perhaps when Boston Garden is where the night's magic happens, we have you covered. Our experienced chauffeurs provide seamless door-to-door charter car services, allowing you and your group to arrive on time, relaxed, and ready to revel in the night ahead.
Boston Logan Limo Service doesn't just offer a ride; we deliver a tailored concert car service experience. We prioritize comfort, safety, and luxury, with transparent pricing and no hidden costs. Elevate your concert night with a service that's in tune with your expectations.
Pick Your Ideal Concert Ride From Our Fleet
Heading to a concert and worried about the trifecta of concert nuisances—arriving late, finding parking, and navigating post-Red Sox game traffic? Let us take the wheel.
At Boston Logan Limo Service, selecting the perfect vehicle from our diverse fleet for your concert adventure ensures you sidestep these hassles with style and ease.
Whether you're in for a night of rock anthems or the electric buzz of a baseball game, our limousine and car services promise a punctual, stress-free, and sophisticated arrival. So go on, pick the ride that strikes a chord with you.
1. The Stretch Limousine
At Boston Logan Limo Service, our stretch limousines stand ready to elevate your concert night. Spacious and luxurious, they comfortably accommodate up to 8 guests, ensuring that no one in your party misses out on the fun.
Whether you're headed to a grand performance or a major Red Sox game, we provide concert transportation that guarantees you'll never run concert-late again. Step into our stretch limo and arrive at your special event in unparalleled style and comfort.
2. Our Limo Luxury Buses
Our luxury buses are a perfect option for you and your peers and friends enjoyments to party as you go to concerts to see your favorite band or rock star.
Because it has top-notch facilities like a high-end sound system, a bar, a plush red, and a lighted dance floor with a lightning-ground effect and comfortable seats, our Limo Luxury can take up to  14 passengers.
3. Our Executive Wagon
Our best and most spacious wagons with comfortable leather seats. These Executive wagons are the wisest and most affordable option for a small group of people as you make decisions on the best concert transportation you would like to go for a concert with.
4. The Luxury Sedans
A Boston Logan limo ride is an affordable luxury sedan service that is considered an authentic classic collection and a great limousine choice for your special events if you are looking forward to a comfortable ride transportation service that gives space for enormous legroom.
5. The Limo SUV
The luxury SUV services are the best idea for people who would like to make the trip in luxury but also very affordable, which makes provision for more roomy space, large enough to accommodate up to 25 passengers.
Whether it is quality high-end services for the airport or car transportation you requested, we at Bostan Logan Limo Service have reliable chauffeurs to meet all your traveling needs. It is advisable to travel in a posh manner for your special events.
Wrap Up Your Concert Plans with a Ride from Boston Logan Limo Service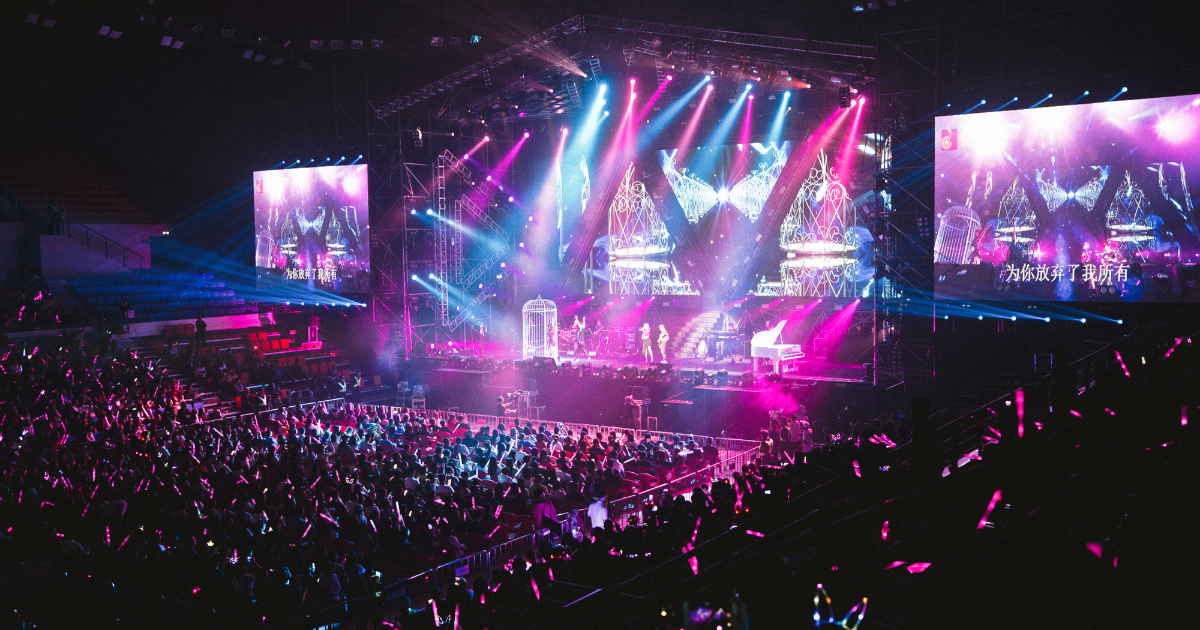 Finalize your concert evening with the epitome of luxury: a premium limo service from Boston Logan Limo Service.
Imagine yourself, gliding toward the concert venue, enveloped in the comfort of a high-tech, luxurious vehicle from our meticulously maintained and sanitized fleet. Each ride promises peace of mind, with safety as our unwavering priority.
Our trained team, featuring professional chauffeurs renowned for their impeccable service, ensures that every potential concern is addressed. Your sole focus? Savoring the build-up to an unforgettable concert night in Boston.
As a distinguished provider of concert limo services in Boston, we at Boston Logan Limo Service are committed to upholding the highest standards of elegance and punctuality. Book your concert limo in Boston with us, secure your place at the event, and leave the driving to us.
Our promise is not just a ride but a tailored journey that complements the thrill of your next concert or special occasion.